Support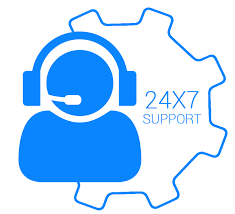 Forum Systems is dedicated to providing our customers and partners with industry leading products and services. Our support team is committed to providing outstanding technical support in a timely and efficient manner.  We provide support via email, phone, web meetings, and an online knowledge base.   We work closely with out customers to ensure 100% deployment success and welcome all questions, comments, and feature enhancement requests.
Forum Systems Online Helpdesk
The Forum Systems Online Helpdesk is a portal where you can submit and view support requests online, access documentation, and keep up to date with the latest from Forum Systems.  If you have a critical issue, please call our Support Hotline at 1-888-811-0060 option 2.
It is highly recommended that all Forum Systems customers and partners register with Forum Systems Support.
Register with Forum Systems Support
Registering with Forum Systems Support will help ensure that you get the most out of your Forum Systems products. Benefits of registration include:
24×7 access to the Forum Systems Support site – submit issues online, check the FAQs, download docs.
Email notification of new releases and critical patch upgrades
Periodic Forum Systems newsletter
Support email: support@forumsys.com.
When emailing our support team, please include your contact information, company name, product, version, and a detailed description of your inquiry. A support representative will respond to your inquiry as quickly as possible.  
For critical issues, the Support Hotline is available for our customers and partners:
US Toll Free: +1-888-811-0060 option 2
International: +1-781-791-7510 option 2
A technical contact ID and support agreement reference maybe required for access to phone support.
Forum Systems contacts for support inquiries
Support Email: support@forumsys.com
Phone: +1-781-791-7510
Toll Free: +1-888-811-0060