Forum Systems Homepage
Check out the Gartner® Quick Answer: How Can U.S. Payers Use GenAI to Advance Product Profitability?
According to the report, "Product and benefit teams can apply GenAI, such as large language models (LLMs), to efficiently locate, configure, and update product and benefit plan material, ensuring timely go to market and accurate content delivery."
We believe the report is absolutely correct in its analysis of potentially transformative use cases for healthcare payers.
We appreciate being included as a representative vendor for our LLM-enabled healthcare solutions. 
Click here for complimentary access to the research.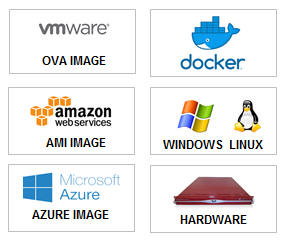 Deploy in any computing environment
Cloud and On-Premise form factors includes Amazon Image, Azure Image, VMWare Image, Docker Image, Windows and Linux software, and custom-designed hardware appliances.
Transactions Secured Daily
Industry Leading API Gateway Innovation
Not all API Gateways are made the same.  Other API Gateway vendors have built their solutions on toolkits and frameworks.  We have built our API Gateway on a secure product foundation which provides the ability to deploy API Gateway capabilities anywhere in your network, both on-premise and in the cloud, with the confidence that the API Gateway will not be compromised.  We invite you to see for yourself what Forum Sentry can do to simplify and secure your architecture.
Proven Technology. Easy to Deploy.