Forum Systems Homepage
Gartner's Hype Cycle for Generative AI was just released. We applaud the designation of "GenAI-Enabled Applications" as "High" benefit and "Emerging" maturity. 
Quantum Sim's SecureGPT addresses many of the obstacles to integrating LLMs into an enterprise tech stack, including: "security, consumer privacy and enterprise intellectual property (IP) protection concerns" and "accuracy and veracity of outputs" 
Click here for complimentary access to the research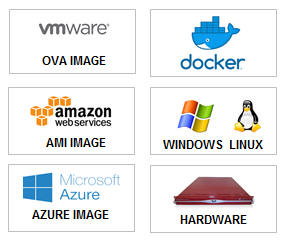 Deploy in any computing environment
Cloud and On-Premise form factors includes Amazon Image, Azure Image, VMWare Image, Docker Image, Windows and Linux software, and custom-designed hardware appliances.
Transactions Secured Daily
Industry Leading API Gateway Innovation
Not all API Gateways are made the same.  Other API Gateway vendors have built their solutions on toolkits and frameworks.  We have built our API Gateway on a secure product foundation which provides the ability to deploy API Gateway capabilities anywhere in your network, both on-premise and in the cloud, with the confidence that the API Gateway will not be compromised.  We invite you to see for yourself what Forum Sentry can do to simplify and secure your architecture.
Proven Technology. Easy to Deploy.