Product Solutions

Advanced API Gateway Technology
Transactions Processed Daily
Simplify, Modernize, and Secure your Architecture
Forum Sentry API Gateway provides the most comprehensive set of built-in capabilities to manage, secure, and modernize your applications and services.   Integrated technology includes API Management, API Security, Multi-Factor Authentication, Continuous Authentication, SSO,  Transformation, Integration Adapters, AI Logging, and Zero Trust Policy Enforcement. 
Universal cloud and on-premise form factors includes Amazon Image, Azure Image, VMWare Image, Docker Image, Windows and Linux software, and custom-designed hardware appliances.  Hundreds of pre-built templates enable deployment of common industry use-cases within minutes.  Forum Sentry has a 100% deployment success track record with our customers.
API Cyber-Security Protection

API Data Transformation

API Data Leakage Protection

API AV Scanning

API TLS Acceleration

API Access Control

API Mobile and Cloud Security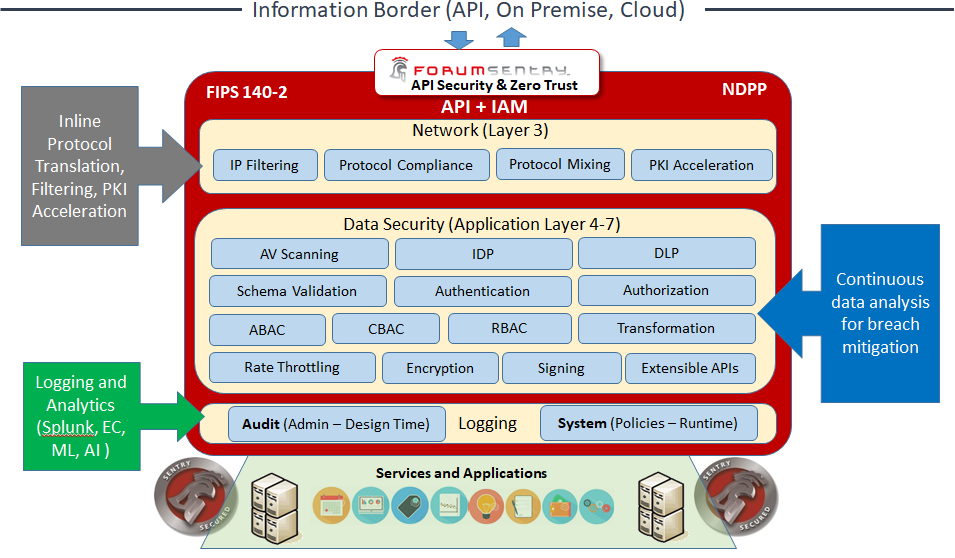 API Encryption

API SSO

API Data Filtering

API Protocol Conversion

API Monitoring

API Legacy Enablement

API Continuous Authentication
Industry Leading API Gateway Innovation
Not all API Gateways are made the same.  Other API Gateway vendors have built their solutions on toolkits and frameworks.  We have built our API Gateway on a secure product foundation which provides the ability to deploy API Gateway capabilities anywhere in your network, both on-premise and in the cloud, with the confidence that the API Gateway will not be compromised.  We invite you to see for yourself what Forum Sentry can do to simplify and secure your architecture.
2021 Kuppinger Cole Leadership Compass - API Management & Security
Integrate to any Cloud API without writing code
Instantly modernize legacy services 
Seamlessly apply protocol and message translation

Enable identity and authentication, MFA, and SSO

Convert SOAP Services to REST APIs

Achieve FIPS 140-2 compliance

Achieve IPv6 compliance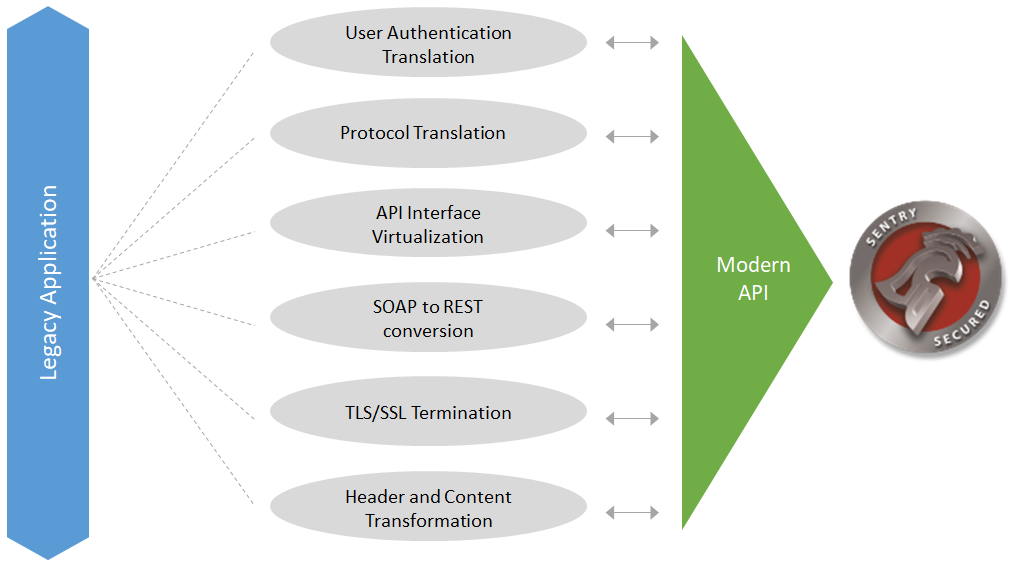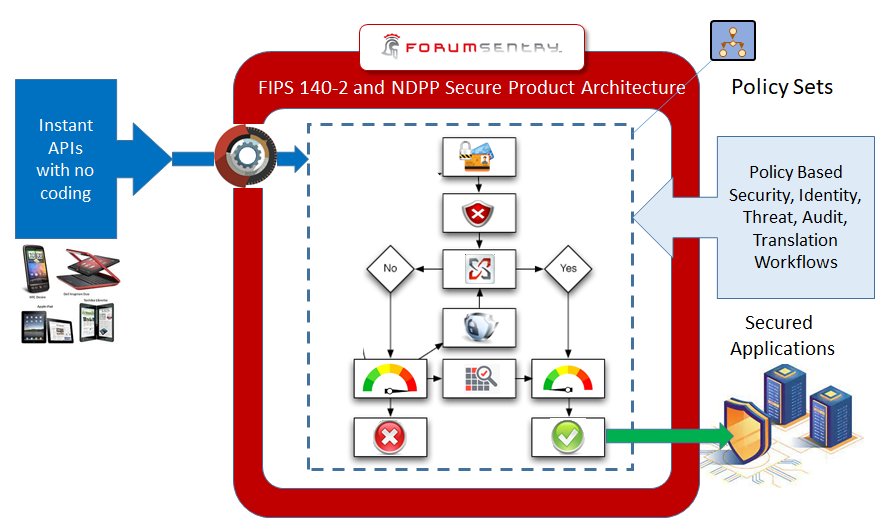 Protocol Handling
Message Processing
Integrity and Privacy Processing
Threat Mitigation
MFA and Access Control
Translation and Conversion
Full Context AI Logging